Jimmy

Riccitello, Ironman Head Referee
You don't tug on Superman's cape
You don't spit into the wind
You don't pull the mask off that old Lone Ranger
And you don't mess around with

Jim

*
*If you happen to be in an Ironman triathlete that is!
________________________________________________________________
Before the blog, first this about the enormous good done by Jimmy's team.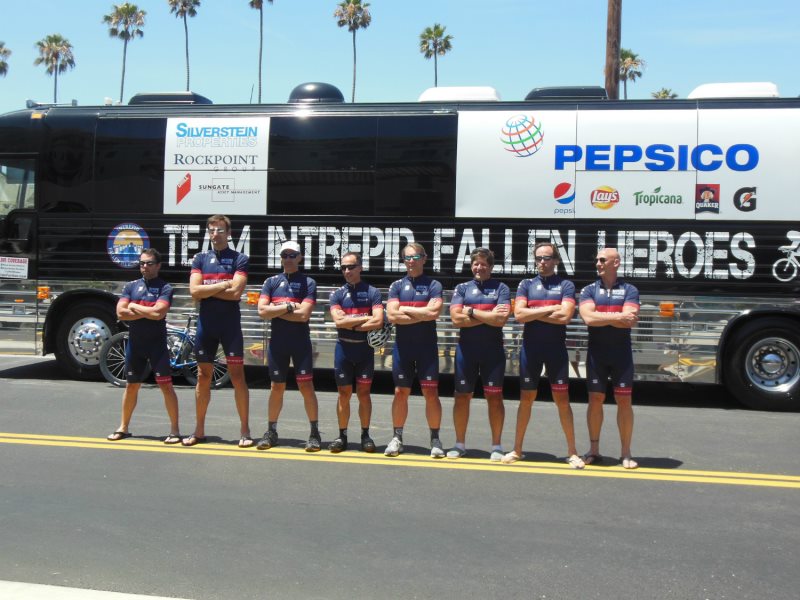 2014 Race Across America Team Intrepid Fallen Heroes

From Intrepid Fallen Heroes web site: June 27, 2015, Team Intrepid Fallen Heroes won their division in the
Race Across America
- a 3000 mile competitive endurance bike race- this year as a 4-person mixed team. Riding from Oceanside, CA to Annapolis, MD in 6 days, 13 hours and 49 minutes raising $640,000 to support American military personnel suffering the effects of traumatic brain injury (TBI) and their families.
In June 2014, Team Intrepid Fallen Heroes participated in the Race Across America winning the 8-person team division and raising $650,000 to support our wounded military heroes suffering from traumatic brain injury. The team races again this year with a goal of once more achieving victory and raising even more funds for our wounded troops. Please join us in this great challenge
.
http://www.fallenheroesfund.org
____________________________________________________
Several years ago, while on a rolling section of the Queen Ka'ahumanu Highway portion of the IMH bike course, one of the motor scooter bound bike refs was just itchin' to get someone. They sat off to my left rear. Lurking. Waiting. Like a mosquito on a hot summer day. There was a sizable group of athletes whose positions relative to the other bikes were totally dictated by the terrain. A spreading out occurred going downhill with the inevitable bunching up come the next short up hill. And that's when the ref struck nabbing a slew of folks allowing them a short "unplanned rest" in the penalty tent. I sent a note to the race office describing what I felt was just not the standard I'd
expect of an Ironman referee, unfair really, and the following year I saw no ref behavior of this kind. Thanks guys.
Fast forward to 2010 when I first met the Ironman Head Referee, Jimmy Riccitello, the man does indeed set the standard. Multiple times I saw him help out an athlete or aid in race conduct at that years event, never drawing attention to himself. On the Friday afternoon before the race, during bike check in, one woman's race wheels didn't make it to Kona and here's Jimmy, butt on the pier, stretching out some sew ups, which he helped this woman mount. All real casual like this happens every day. (Maybe it does.)
12 hours later, the transition area is a madhouse with 2100 nervous, fidgiting athletes, volunteers providing assistance, and bike mechs making last minute fixes. And where's Jimmy? Helping an age group woman trying to figure out if her speed suit was legal for the swim. Sure you might say why would someone wait until an hour before arguably the most important athletic event of her life to figure this out. But he didn't. He researched the
question and determined that a short run of this particular suit was not legal, unfortunate for her - this was one of them - but she was able to follow the letter of the law with a clear conscience.
I have three kids, and, at the heat of action during the race, I asked Jimmy how many he had. "Two," was the answer. I told him I hope they married my kids if they were anything like their dad. He just smiled. Later, when recounting this interaction to an IM employee, she added, "I feel honored to have gotten to know him and work with him the last several years. I have also been with him and his children outside of our work worlds and can validate that he is a wonderful father…a better parent than many. He's not just the good time dad."
There are other examples but these three illustrate the point. In 2017, where the national pastime is complaining, we are so fortunate to have this gentleman help us both follow the rules and have a successful day doing so. Maybe he thinks of the athletes as his 2100 children. Who knows. Thanks, Jimmy. Thanks, Dad. But if you plan to stretch the rules, watch out, Jimmy's right around the corner behind you.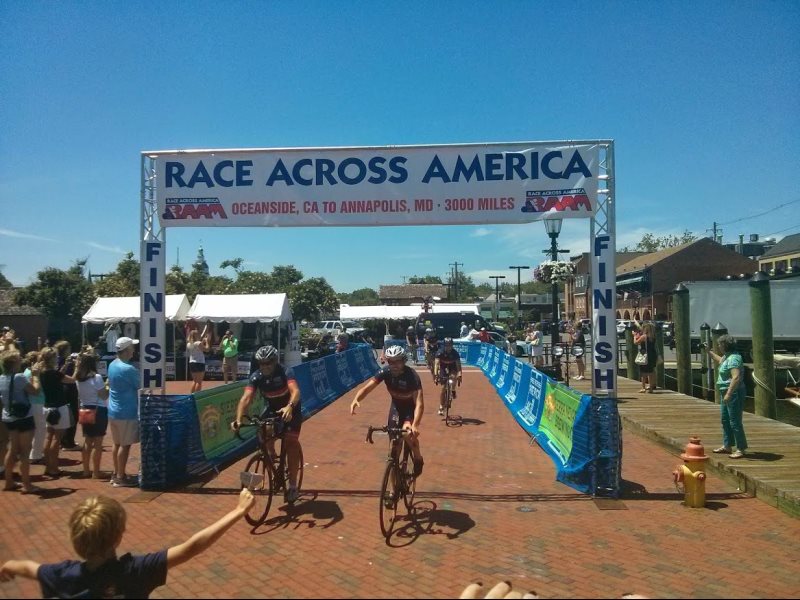 Images 1, 4 from Team Intrepid Heroes web site.